Welcome to Potsdam - Airports & transfers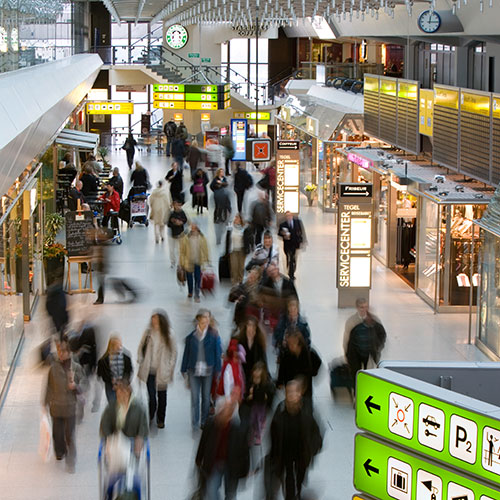 Airport Tegel
The airport of the former West Berlin and currently the largest of the city. It is mainly used by major airlines. Transport connections: We recommend taking the bus 109 (17 minutes) to "S Charlottenburg/Gervinusstr." and then the regional train (RE1) or the S-Bahn (S7), the Berliner Verkehrsbetriebe (BVG) will be happy to inform you locally. For the taxi you expect approx. 60 € to Potsdam.
The Tegel Airport : www.berlin-airport.de

Guided introduction day from Berlin to Potsdam: We will pick you up at the airport by bus and guide you to your hotel in Berlin and Potsdam.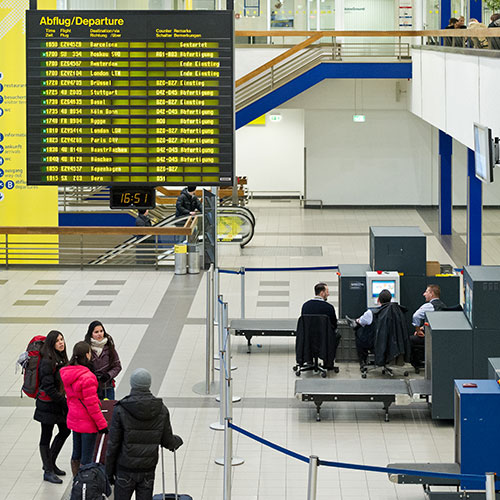 Airport schönefeld
This airport, situated just outside Berlin in South Eastern direction, was the East Berlin airport and today also is the preferred basis of budget airlines. Berlin and Brandenburg have long since been planning to transform it into a mega-airport and finally the project is on the way, works having begun in summer 2006, The opening is planned for the end of 2020. Transport connection: Transfer Schönefeld - Potsdam Hauptbahnhof: Departure hourly at 00:20 (13:20 14:20) with the regional train RB22 with a journey time of 50 minutes. Here is the timetable page. From the terminal to the S-Bahn station and DB-Bahnhof it is 10 minutes, plus the time to buy the ticket. Taxi to Potsdam approx. 70 €.
Der Airport Schönefeld : www.berlin-airport.de
Former Tempelhof Airport
The oldest airport of Berlin. The building dates from the times of Third Reich and still is the second biggest structure worldwide, after the Pentagon in Washington/U.S. During 1948 and ′49 when the Soviet army cut off West-Berlin by their blockade, it was the main airport of the air lift. As it lies only a few miles from the city centre, for a long time there have been plans to close it down. But the airport is still being used, especially by minor companies and for private jets. .
The future airport (end of 2020) : www.berlin-airport.de/en/ber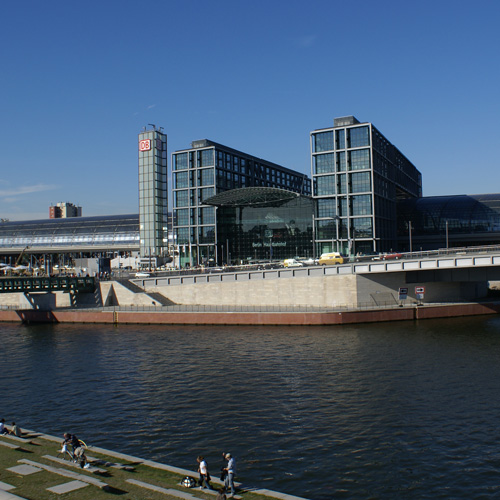 Travelling by train
The railway is a good alternative to air planes, not only because you can enjoy the view of the lovely German countryside while travelling. German and foreign railway companies regularly offer train tickets at special conditions and at interesting package prices. The major stations are Hauptbahnhof (central), Ostbahnhof Spandau and Südkreuz.